Mobile MDVR-X1 and X3 series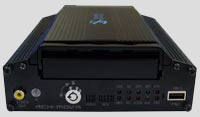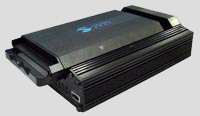 4 Channel Embedded/Mobile Digital Video Recorder
DVR2 adopts the latest H.264 technology for providing the perfect surveillance solution for transport vehicles. The key features include DVR, GPS system, metadata and the removable HDD case for easy download.
Product Features Overview
H.264 technology for video compression

Dual streaming to ensure the transmission speed and the crisp image quality

Support powerful CMS (Central Monitoring System) for superior online viewing/tracking

Stand alone NON-PC embedded operating system (RTOS) for maximum stability

H.264 wireless transmission provides superior video transmission quality (up to 2-3 fps based on 60kbps)

4 Channel video input and 1 channel video output

1-25fps configurable
Product brochures for the MDVR X1 and X3 are available for download below.