Contact Details:
Durban South Tracking
335 Che Guevara Road
Berea, Durban
4083
South Africa
Tel : +27 31 3043936
Fax : +27 31 3043937
Cell : 0832624115
Email: varsha@dstracking.co.za amith@dstracking.co.za
Avoid This!

<![if !vml]>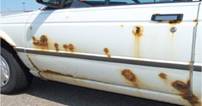 <![endif]>

Extend the life of your vehicle!
Using Impressed Current & Sacrificial Anode
Rust is a year-round menace!
*Protect Your Investment *
Whether you live on the coastline, inland, in a large city or small village, if you're a farmer, businessman or commuter; rust is a serious problem. All vehicles are subject to at least one of the following factors; rain, snow, high humidity, damp salty air, wet roads, the home garage, atmospheric chemicals, car washing, etc. - all of which accelerate the corrosion of vehicles considerably.

<![if !vml]>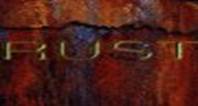 <![endif]> Rust is a threat to all vehicles in all areas.
Of course you have treated your vehicle with an expensive anti-corrosion product applied to the surface of the vehicle. However, cracking at the body joints, peeling, stone chips and brittleness of the coating will result in invisible rust forming between the metal and the coating. Vehicles used near factories which emit gaseous by-products are also at high risk of metal erosion.
Serious "cancerous" rust seldom occurs on the outside of the vehicle, but instead forms where sponges, brushes and even most spray-on applications cannot reach. All the washing, paint touch-ups and care in the world will not stop that nasty rust blister appearing underneath the paintwork.
Corrosion is costing vehicle owners millions per year, fortunately there is an affordable solution. RustStop® has been proven to prevent over 75% of rust and if used in conjunction with RustStop®'s Add-On Accessory products, even greater efficiencies can be achieved. RustStop® will also help control the spread of existing rust. With offices in the USA and South Africa and distributors and agents in over 18 countries, RustStop® is not only available worldwide, but you can expect a high level of personal backup and support.
RustStop® RS-5 <![if !vml]>

<![endif]>
The NEW RustStop® RS-5 electronic vehicle corrosion control is a precision electronic system which successfully combines both Impressed Current and Sacrificial Anode technologies. The Sacrificial Anodes give customers visual proof that the system is working. RustStop® RS-5 comes in 6 volt, 12 volt and 24 volt variations to match your vehicles battery system.
The new RustStop® RS-5 system has two dedicated channels and utilises an advanced technology called Intelligent Anode Control. Effectively this gives the system more control over each anode and can deliver the exact amount of current depending on the condtions.
Packaging includes Warranty Registration Card, Maintenance Record Card and detailed Installation, Troubleshooting and Maintenance instructions.

12 Volt

<![if !vml]><![endif]>

6 Volt

The RS-5 command module is the brains of the system and comes complete with output wires, 4 indicator lights and self-adhesive mounting tape. The RustStop® RS-5 is available in three variations, 12V input for cars and 4x4's, 6V for vintage cars, and 24V for trucks, buses etc. Speak to us if you are unsure as to which unit would suit you needs.

24 Volt

NEW Heavy Duty 24V System

now available.

Comes standard with 6 Anodes but can drive up to 8 Anodes. Increased coverage, effectiveness and efficiency

RS-5 Accessories

Complete set electrical connectors: 4 x 8mm battery terminals; 4 x 3mm anode terminals; 4 x anode bolts; 4 x washers; 4 x bullet connectors.

<![if !vml]><![endif]>

<![if !vml]><![endif]>

The RS-5 system uses heavy-duty insulated anode wire.

4 x Sacrificial anodes with unique partially conductive adhesive tape.

<![if !vml]><![endif]>

---

RustStop® Rx Product Range

<![if !vml]><![endif]><![if !vml]><![endif]>

RustStop® Rx100: Transparent Rust and Corrosion Protection
(Multi-Purpose)
Rx100 is a highly advanced brush, roll or spray-on product unlike anything on the market. It dries to a transparent, flexible coating and will provide long-term rust protection to areas it is applied to with no need for re-application for at least 10 years under the harshest conditions. Can be applied to bare, painted and/or rusted metal.

Unfortunately, Rx100 is not yet available in the Americas.

<![if !vml]><![endif]>

RustStop® Rx25: Rust Stabilizing Converter
RustStop® is the only system on the market that has developed a Rust Stabilizing Converter (Rx25) to compliment the electronic unit. Rust is the interaction between Free Electrons, Water and Oxygen. The Rx25 stabilizes this interaction and releases the Free Electrons, so that they can now be attracted to the +45V charge on the anodes. This effectively converts the existing rust back to a stable state and helps control further rusting. So RustStop® is effective on new and used vehicles.

<![if !vml]><![endif]>

RustStop® Rx50: Penetrating Rust Inhibitor Spray
(Multi-Purpose)
Rx50 comes in a pump action spray bottle. This product can be used in highly corrosive conditions to give extra protection to problem areas and can be used for general purposes other than for vehicles. Rx50 has a uniquely high capillary property which forces it to creep, even against gravity, throughout the areas it is applied to, making it possible to penetrate into hard to reach areas and panels. This product has been developed by RustStop® and is extremely effective in displacing moisture from even the smallest cracks and scratches giving a long lasting protective layer against the effects of the elements. It is even effective when applied to rusted areas, the brilliance of this product has to be seen to be believed. This product can be purchased separately.